Overview: Delivered At Place (DAP) Incoterms Explained
Hi, I'm Geoff Runcie and I'm back with the latest episode of the Delivered at Place Incoterms Explained in International Trade Series featuring renowned global trade expert Murdo Beaton and Abdul Mann, creator of the cloud-based export solution EdgeCTP.
If you're new to this series, then welcome, I hope you find it useful and that you're sufficiently inspired to go global.
In this session, Incoterms explained, we'll be breaking down the eleven Incoterms, explaining what they mean, their application, and the benefits of using them. There'll be eleven episodes in total so make sure to subscribe to our blog if you don't want to miss any. Alternatively, feel free to drop me an email on Support or visit our blog.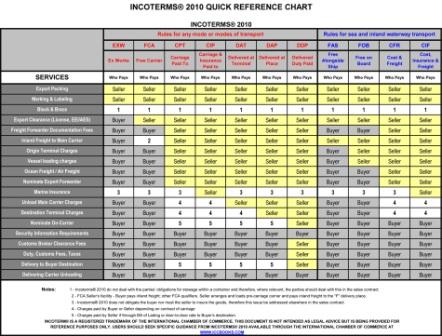 Geoff :
Today we'll be discussing (DAP) Delivered at Place Incoterms, including how and when to use it. So Murdo, what is DAP (Delivered At Place)?
Murdo:
Delivered at Place Incoterms stands for Delivered At Place. This will be a place nominated by the buyer in the buyer's destination market and invariably this place is usually in close proximity to the buyer's place of business. It might even be the buyer's place of business. Now with this term, the seller is responsible for everything; the carriage and risk in the goods up until such times as they arrive at the said place of delivery, available for the buyer to unload them from the delivering vehicle.
Please note, available for the buyer to unload them from the delivering vehicle. The seller is not obliged to unload them at this place of delivery but the seller has total exposure in the well being and the physical risk of the goods and in all the carriage costs relevant to the goods up to that point. Under this term, the seller is not responsible for paying any foreign customs duties and taxes. That is not intended to be part of the seller's obligation when using this term.
Abdul:
Murdo can I just stop you there? What we're talking about then is delivering the goods straight to the door of the buyer. That would invariably mean that would have had to go through some level of customs clearance in order for that to go through and so forth. You're saying that the seller isn't responsible for the customs clearance? Really? So they're not responsible for the customs clearance or the payment of any customs duties necessary but are responsible for that little domestic leg from where the customs take place to the gate of the factory of the buyer?
Murdo:
Yes, that's right.
Abdul:
Oh OK, but you may have to involve the buyer at quite an early stage in the customs part to say 'Clear these for me otherwise I can't deliver them to your door.'
Murdo:
Yes, now you can imagine the potential problematic situation that could arise here where you are contractually obliged to deliver the goods to this place of delivery, which could as you rightly say be the buyer's factory. Before you can do that the buyer has to clear them through customs and pay all duties and charges. Now imagine of the buyer encounters a problem or if the buyer creates a problem that prevents you from discharging your contractual obligations in delivering them to the buyer's predetermined place of delivery.
Abdul:
So big health warning on Delivered at Place Incoterms.
Murdo:
(Laughs)
Abdul:
If you're a name or a new exporter,  Delivered at Place Incoterms may not be the way to go. Even though it's the best service to the buyer it might not be the way to go because you might not be proficient or competent enough to deliver the goods straight to the buyer's door with the confidence you would need for Delivered at Place.
(Scroll down to continue….)
Murdo:
You might be confident enough to deliver them but unfortunately, the buyer has to execute certain levels of activity and administration before you can actually deliver them. Now it could be that you did something wrong with the documents that you gave the buyer to clear them through customs and that would impound the problematic position you found yourself in. Or the buyer is disputing issues with his own authorities with the buyer claiming he's in the right and his authorities claiming he's not in the right; refusing to allow these goods to pass through so you can deliver them.
Abdul:
Meanwhile, you don't get paid.
Murdo:
In the meantime, there is no way that you are going to get paid unless you have been paid in advance. If the payment has been deferred until after you deliver the goods there is no way you're going to get paid until you have delivered the goods. Now, this is probably another lesson to be learned in terms of when payment should be made. Now I know the issue of payment is a totally different subject, and we should not start allowing it to come into the arena of Incoterms because it has already been stated Incoterms do not determine when payment should be made.
Using Delivered at Place the issue of payment is of course important as it is with all these terms and here's a term that could actually upset your entitlement to being paid to some degree. So Delivered at Place Incoterms is definitely one of these terms that you have to be extremely careful with. What we mentioned about DAT incoterms of import licenses etc also applies to DAP, so again why would we use Delivered at Place? Maybe because the buyer says 'You must deliver them to my premises. I don't want to be involved in any aspect of transportation. I will unload them from your vehicle but you must deliver them to my premises. Yes, I will clear them through my own customs authorities because they speak my language so I have a better opportunity of clearing them that you might have.'
Unfortunately, this might put you in a potentially awkward position so be careful about that. Now you have very little choice if the buyer says they are only interested in your goods if you deliver them to their premises and allow them to clear them through their own customs authorities. That's it; you now have to conclude on a management decision. Is this buyer proficient and professional enough to be able to do this i.e. to clear these goods through their own customs on the basis of course that I correctly give them the documents that I'm obliged to give them? Of course, you also will be insuring the goods right up to the buyer's premises. The buyer will have nothing to do with insurance in this instance and they will be insured right up to their premises. Again the same thing with import licenses, I've said measure up in the same way they did for Delivered at Place. I.e. the goods might arrive in the market of destination without an import license. How are you going to get paid?
Abdul:
Right so super cautious. Again, let's talk about once you've delivered the goods at the factory gates of the buyer. When the buyer comes along are you obliged to take them off of your vehicle and put them on the ground?
Murdo:
No, the buyer has to unload at his own premises.
Abdul:
So very similar to FCA incoterms.
Murdo:
Correct Abdul, it's very similar to FCA where the obligation is on the recipient to actually unload, and not on you to unload.
Abdul:
So if we're going to use Delivered at Place Incoterms, most companies are going to say 'I'm going to pass it onto my logistics company and let them handle this.' So if for instance, my buyer has said to me 'I want you to use Delivered at Place. I want you to deliver it to my place of business, my factory gates and I want very little to do with it. Customs clearance? OK, I'll help with that because it's my customs port and I understand the language but really I don't want to get involved in that either, to be honest.'
So I pick up the phone to my favorite logistics company and say 'Can you deliver them all the way to this location and handle everything in between, including the customs and so forth?' So the big integrated carrier turns around and says 'Sure I can do it and here's the cost for it'. So if there are any customs duties required to be paid the integrated carrier pays it and then bills the buyer for it independently. Is that something that could turn about as a scenario?
Murdo:
Yes, when your own logistics agent is actually intending to do everything. The agent may have something to do with that in terms of 'Well you're asking me to provide a service provision to a buyer that I don't know too much about, who I will be undertaking certain duties on behalf of like paying duties and taxes their own customs authorities on their behalf and trying to recover the money from them. That might be awkward so that's a delicate one.
Abdul:
Could they recover the money from you?
Murdo:
Well, they could recover it but then we're going up to the next term we're going to discuss. I would be saying that what you've suggested as a potential solution for Delivered at Place Incoterms i.e. getting your logistics agent to do everything and to apportion the charges to you and the buyer.
I would say not such a clever idea. It could have problems and if you suggest that it is your logistics agent that is doing the customs clearance and they enter into a dispute with the buyer, the buyer will say it is your fault. 'It is your logistics agent that is causing the problem so I want nothing more to do with all this.' Oh no, too delicate that.
Abdul:
But in essence, if you're going to use Delivered at Place Incoterms as a term then in essence you've got to use it with a lot of care, like with all the terms. Especially this one as it requires a lot of confidence on your part to do it. So if a buyer is stipulating that you use Delivered at Place because they're not confident, you need to be pretty switched on to be able to do it. You can involve the logistics carrier but don't bank on it.
8 Dec 2011 Murdo:
It's also very important on Delivered at Place Incoterms to be right up there with 'What must the buyer have?' With DAT it's important that if an import license is required the buyer has got it. If he hasn't then these goods of mine are in the foreign market, I took them there and I could have some uncomfortable period of time before I could resolve the matter.
With Delivered at Place it's even more so because there could be other regulatory obligations surrounding the goods that the buyer was responsible for and may not have fulfilled as yet.'I may have to deliver them to his premises but I can't get near his premises with them until the goods have satisfied all the market demands of them through the regulatory provision.
Abdul:
Wow. As a seller could you insure against these things going wrong?
Murdo:
No.
Abdul:
OK, so even though you've taken out insurance
Murdo:
No, the physical insurance has nothing to do with this. This is purely to do with administrative requirement and regulatory obligations which you cannot insure against. You cannot insure yourself against breaking the law, Abdul. Not to my knowledge anyway! (Laughs)
Abdul:
(Laughs) True! Doing your due diligence is super important, especially if you're going to use Delivered at Place; understanding what it is going to require getting these goods to the factory gate or place of business of the buyer. Knowing all the pitfalls and hurdles that you're going to encounter and having an effective solution in place for that possibility.
I hope you enjoyed this audio. If you'd like more information on international trade go to www.edgedocs.com. All material in this audio is copyrighted and all reproduction rights are reserved by Morgan Goodwin Ltd, thank you.