UPS together with EdgeCTP
Taking your business on the trading journey of a lifetime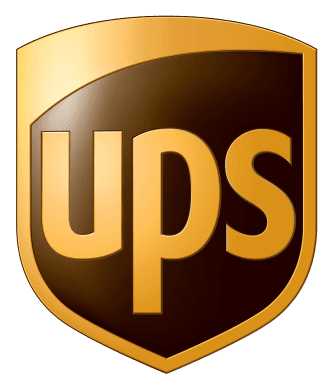 UPS + EdgeCTP Connection
Connect to get UPS delivery rates; organize pick-ups; create packing labels; complete end-to-end tracking; delivery verification and return of goods handling all from within EdgeCTP. Reduce fulfilment time and avoid potential errors with a truly effective integration between your EdgeCTP and UPS accounts, when handling shipments nationally or internationally.
1. UPS Connections
Transfer information smoothly between UPS and EdgeCTP when using UPS's web services to ship, eliminating the re-keying of data.
2. Accounts + Rates
Receive your preferential Rates within EdgeCTP when you add your UPS account details to the platform, providing you with all your relevant information in one place.
3. Packing + Special Services
Access UPS packaging and take advantage of their special shipping requests such as Dangerous Goods, through the seamless integration with EdgeCTP.
4. Arrange, Track + Deliver
Arrange drop-off/collection; utilise UPS labeling; oversee with end-to-end tracking; receive confirmation of delivery; and use the return of goods handling, all from within EdgeCTP.
Completing Trade Fulfilments
Working in unison, UPS + EdgeCTP accomplish your Trading and Shipping goals effectively
About UPS
Moving our world forward by delivering what matters.
At UPS, we are customer-first, people-led, and innovation-driven.
Company:
UPS and its more than 500,000 UPSers around the globe are transportation and logistics leaders, offering innovative solutions to customers, big and small.
Sustainability:
We're committed to promoting volunteerism, creating social impact, advancing diversity, equity, and inclusion, and reducing our environmental impact. Together, we're building stronger communities and a healthier environment.
Growth:
Investments in the supply chain and healthcare facilities to the flight simulators and the hangar, will help us continue to provide our customers with safe, reliable on-time service.
Why UPS
Explore Global Shipping Options. Reliable & Trackable.
Visibility:
Track your sent and incoming parcels, set delivery instructions, and get alerts with UPS My Choice®.
Sustainable Solutions:
Electrically assisted cargo bikes are proving to be a good alternative to diesel-powered lorries, taking up less space, and reducing noise, pollution, and congestion – making city centres more liveable and more pleasant places.
Estimates:
Quickly get estimated shipping quotes for our global parcel delivery services.
Integrating UPS
Better together: UPS + EdgeCTP
Successfully connected solutions designed to facilitate the national or international trade journey from end to end.
EdgeCTP handles the trade side of the process: generating revenue, order fulfilment, new market expansion, and managing supply and demand – essentially becoming your 'Front Office'.
UPS takes on the role of 'Back Office', fulfilling your deliveries and helping your business to reach valued customers.
UPS: Learn More                     Open an Account                    Learn How to Start