Logistics: DHL + EdgeCTP
Connecting EdgeCTP to DHL Gives You Logistics For The Connected Age.
Why DHL: Excellence. Simply Delivered.
If you buy + sell goods nationally or internationally, you're going to need logistics. DHL is the world's leading logistics company. With 380,000 people in over 220 countries and territories, DHL is working every day to help you cross borders, reach new markets and grow your business.
DHL is as innovative as a start-up, with the power of an international organisation!
Complimentary Connection: DHL + EdgeCTP
EdgeCTP is connected seamlessly into DHL, which means you need DHL logistic quotes, they're shown directly in EdgeCTP. You do everything associated with trading + shipping within EdgeCTP; leaving EdgeCTP to manage the connection, requests + responses with DHL, in the background. Freeing you to focus on the trading.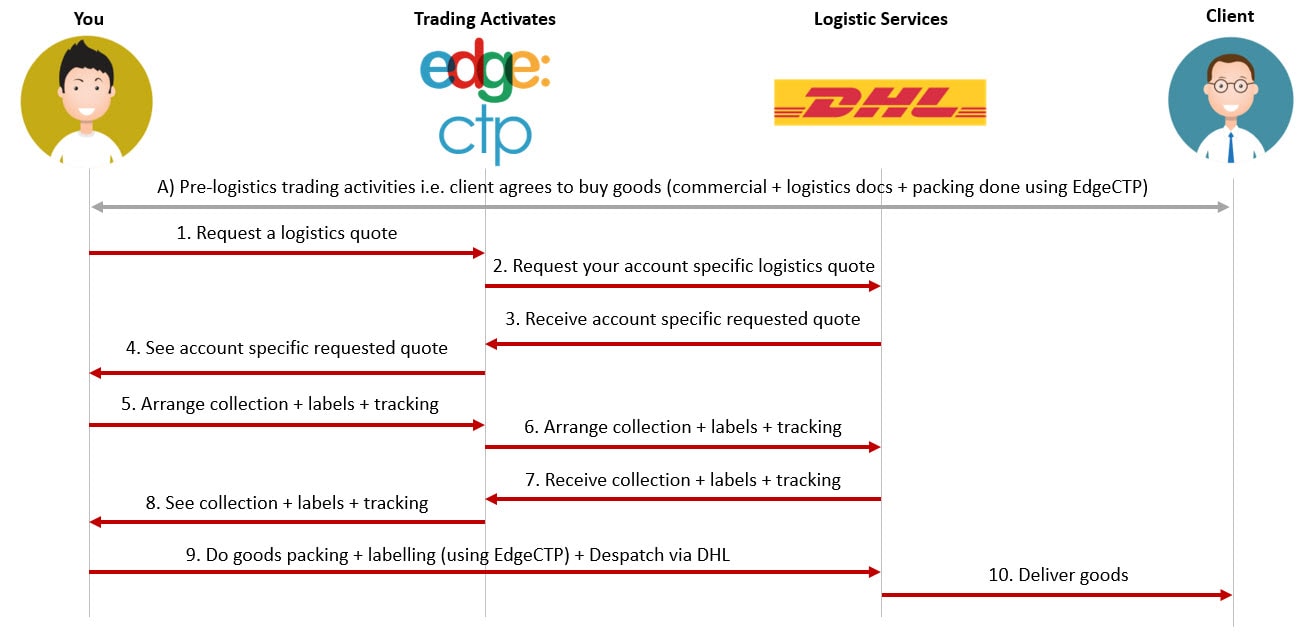 You use EdgeCTP to manage the trading aspects with clients or suppliers, such as generate + sending quotes, invoices, certificates, packing lists, etc. Also, use EdgeCTP for getting quotes from DHL, then arranging collections; labelling + dispatching consignments; tracking to delivery, and return goods, if necessary. DHL performs the equally vital service of physical goods collection + delivery. EdgeCTP + DHL complement each other in completing a trade.
Simple + Powerful Integration: DHL + EdgeCTP
After signing up with DHL and getting an account, you simply enter your connection setting details into EdgeCTP – once. Then whenever you do need a shipment, simply enter in your logistic requirements (i.e. locations and consignment weights + measures) and request the DHL rates by simply clicking on the DHL logo. Moments later, choose from the list of DHL rates that suit and you're off to get your consignment labelled, collected and delivered – simple!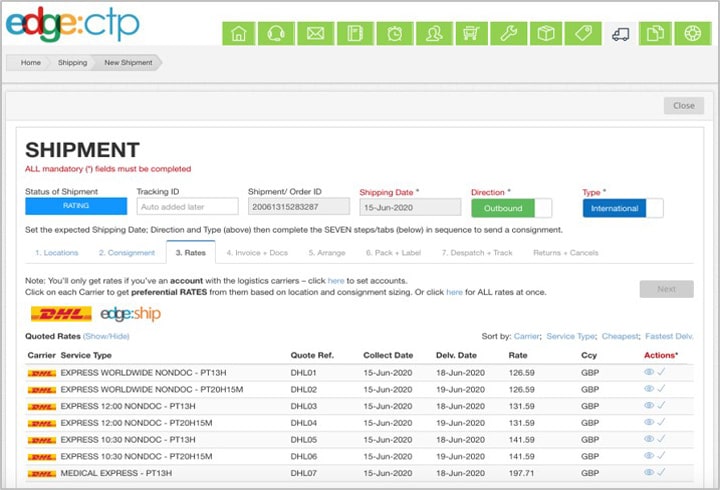 Any documentation, created subsequently within EdgeCTP for the shipment, will automatically have the DHL logistic rates shown – saving you time and reducing the risk of costly typo mistakes.
Awesome!! Let's Get Signed Up!
Start a 14-day free trial
   No credit card required       24/7 online support       Cancel any time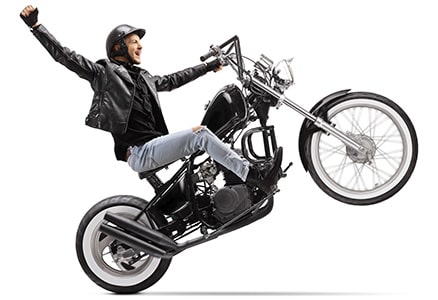 Fantastic!! Email Sent!
We've sent an email to
Just click the confirmation link in the email to start using EdgeCTP.
If you don't receive the email within a minute or two, then check your spam/junk folders.
If you STILL don't receive the email, then click either
Email send successfully.
Thanks for joining us!
Team EdgeCTP
Okay, Support Has Been Requested!
Someone from our EdgeCTP Support Team will be in contact shortly.
They'll email to you directly from our Morgan Goodwin company emails.
If you've still facing issues, then please contact support@morgangoodwin.com
We'll get you started shortly!