EdgeCTP + Sage
Try EdgeCTP for FREE
Try Sage for FREE
Integrating with Sage grants you the ability to conveniently transfer any documentation generated within EdgeCTP to your Sage account; connecting your accounts helps you avoid inaccurate data entry caused by continuous re-keying, so you don't have to keep jumping back and forth.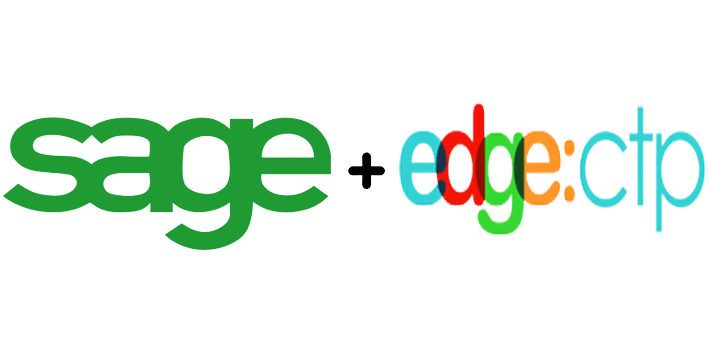 1. Sage API Connection
Application Program Interface (API) allows Sage and EdgeCTP to seamlessly pass information through each system, reducing potential errors as a consequence of data re-keying.
2. Invoices + Credit Notes
Create Standard or Commercial Invoices using EdgeCTP and transfer them in seconds. Overdue, Settle or Pay in either system, both updating automatically to keep your data consistent and accurate.
3. Contacts + Customers
Create new contacts and transfer your existing customers from your Sage into EdgeCTP with the click of a button; this information will be shared seamlessly in the background while you carry on talking business with new clients.
4. Stock Items + FX
You can automatically update stock lines when adding Stock items into EdgeCTP whilst trading. Want to trade in a different currency? Differing rates will appear in both Sage + EdgeCTP.
Connecting Trade + Accountancy
Sage + EdgeCTP: Reaching your trading and accounting goals together
About SAGE
Sage is an award-winning online accounting software designed to support small businesses with their financial needs.
Make invoicing quicker and easier, automate your bookkeeping, master your cashflow, and meet MTD VAT requirements. Get paid on time and protect your cash flow with personalised invoices that you can track; Pull in data and documents including receipts automatically with live bank feeds and AutoEntry; See how much money is coming in and out of your business each month, on an insightful dashboard; Run your next payroll securely, accurately and compliantly. Collaborate securely with your accountant in real-time; Works on any device.
Why SAGE
Easy Accounting Software.
Reasons to Choose Sage:
Customers can pay you directly from an invoice, automatically reconciling it in Accounting.
Up-to-date data from your team as they input on the go.
Impose credit limits and set up groups, categories, and tags for your suppliers.
Remove wasted time by sharing access with your accountant from anywhere.
Aged creditors reporting will help you improve the visibility of financial information.
Accurate, automated bank feeds allowing you to reconcile business transactions instantly.
Integrating SAGE
Better Together: Sage + EdgeCTP
EdgeCTP operates as your 'Store Front', focusing on trading; generation of revenues; order fulfilment; market expansion and keeping on top of your supply and demand.
Sage covers your financial requirements of the trade, with links to your bank, acting as your 'Back Office'.
Using both systems simplifies your business processes, making the whole experience convenient and stress-free.
Sage: Features             Try Sage for FREE        Learn How to Connect